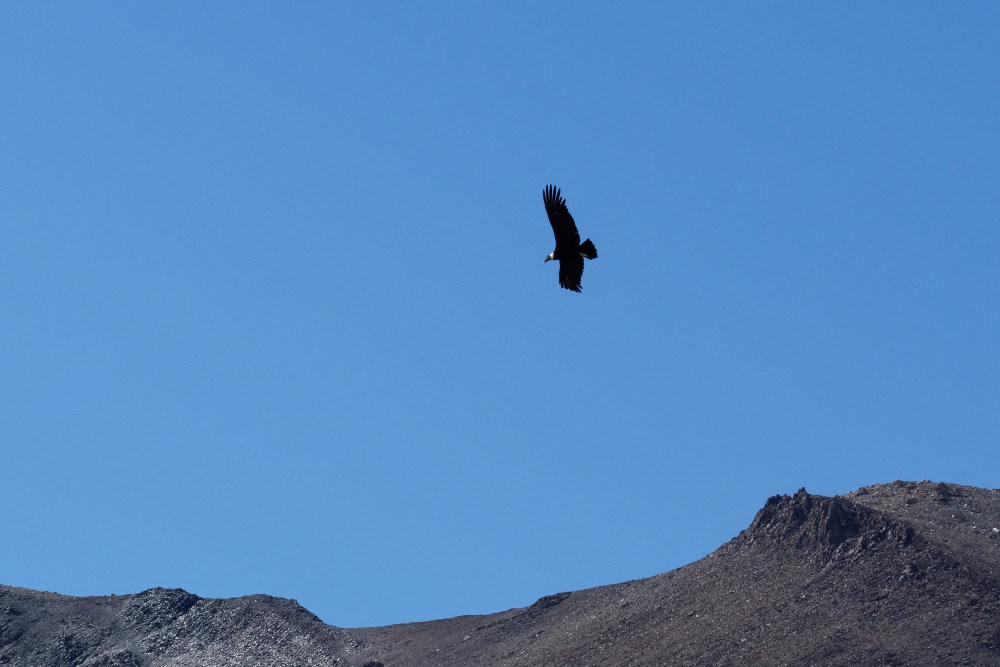 It was fantastic to be in a bed after last night on the coach. It was a lovely day, cool at first but soon the temperature rose and it was rather hot for hiking by the afternoon. We risked the Cerro del Torres walk, 9km each way to Laguna Torre, a lake below a glacier. We didn't expect to be able to go all the way after the accident but after about six kilometres we met the Austrian cyclists again, on their way back, who told us the last three were easy walking.
We were glad we continued for a good sighting of the glacier beyond the lake. As I put my camera away, two condors glided across, potentially a fantastic photo with the glacier and lake as the backdrop.
The trail was very popular, some people were walking out with tents. Back in El Chalten, hot and weary, Christine treated herself to an ice cream while I rehydrated with a litre bottle of Quilmes stout.