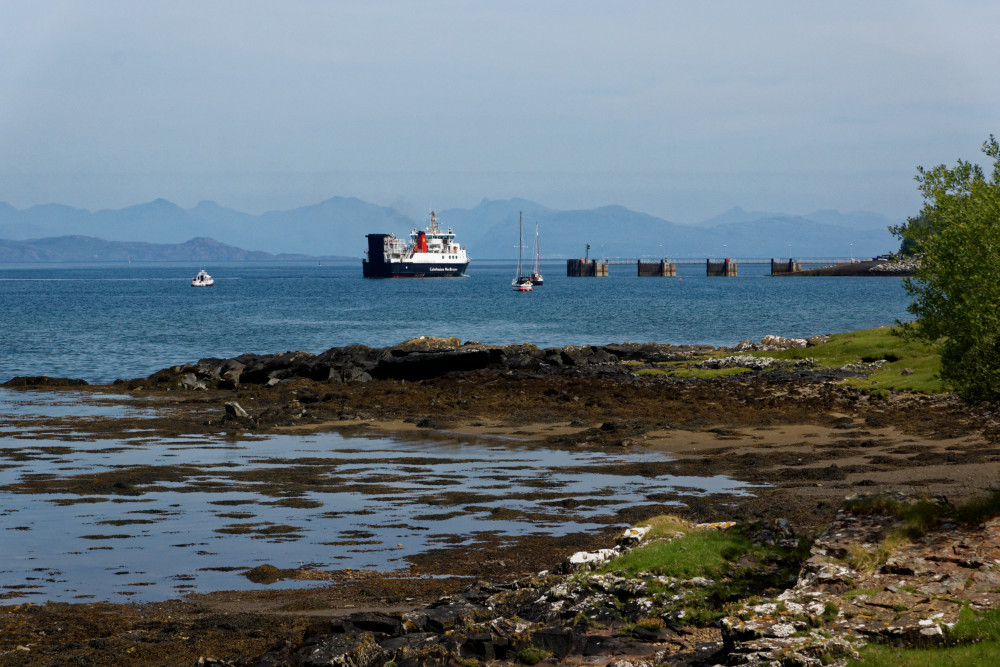 The booking office did indeed open at 09:30 so we were able to book our bikes on the 06:58 from Strathcarron to Inverness, an early start but the next service with bike spaces wasn't until 14:29.
Then we bought our ferry tickets and sailed to the Isle of Rum, entertained by Manx shearwaters skimming the waves. The ferry called at Eigg on the way then at Rum's only village, Kinloch, leaving us behind to continue to Canna. The island's population is only 22 (2011 census) but it supports a small well stocked shop. Day trippers and people such as us staying at the bunkhouse or the B&B swell the summer numbers and make the tearoom viable. The island's population has steadily declined from 443 in 1800 but support for the islands by the Scottish Government should help to stabilise and perhaps even increase it. They subsidise the Road Equivalent Tariff (RET) for ferries, a simple fare structure based on the equivalent cost of travelling by road.
The bunkhouse is new and very well appointed with private rooms, two kitchens and a lounge. We went for a short walk, the heat was too much for me so I returned to base while the others carried on upwards for a while. The some good hiking to be had, Askival at 812 metres (2,664 ft) being the highest point, part of the Rum Cuillin ridge. We'd brought boots but it was way too hot for mountain walking.