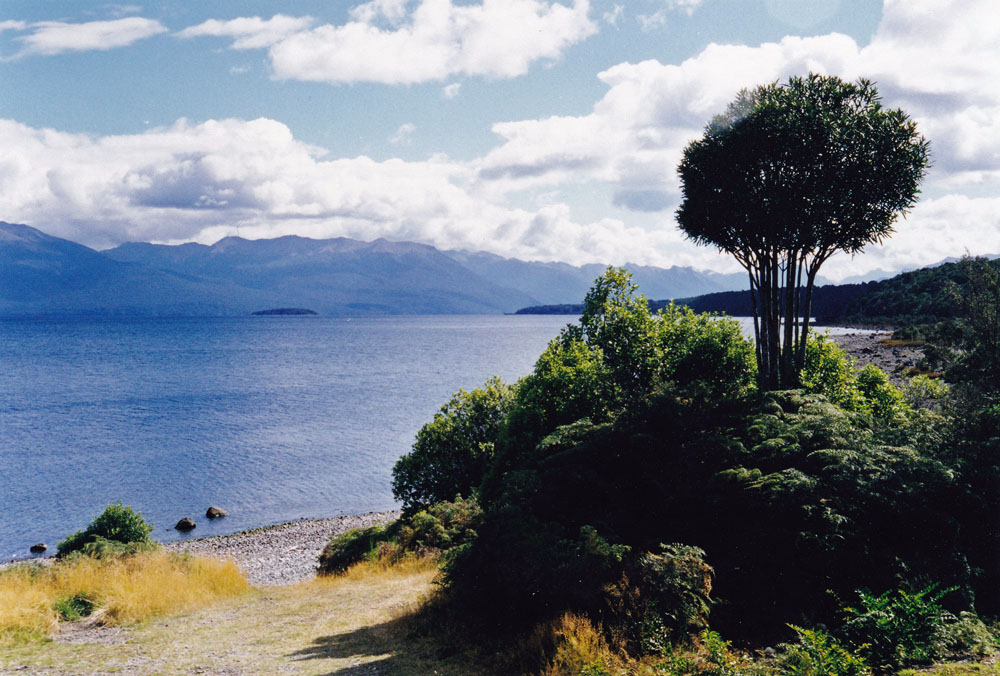 As intended, this was a very relaxing day. It brought a return to sunshine but with an autumnal chill. We cycled the 16km or so along Lake Te Anau to Ten Mile Bush, enjoying views of the Murchison Mountains, before returning for an afternoon boat trip across the lake to the glow worm caverns. The New Zealand glow worm is unique in using its light to attract prey, the other species shine a light for a mate.
Thousands of blue-green circles of light were scattered across the cavern roof – the brighter the light the hungrier the worm, as it's generated by a chemical reaction in its stomach!
We returned at 17:00 for a leisurely evening shopping, cooking and catching up with the email.