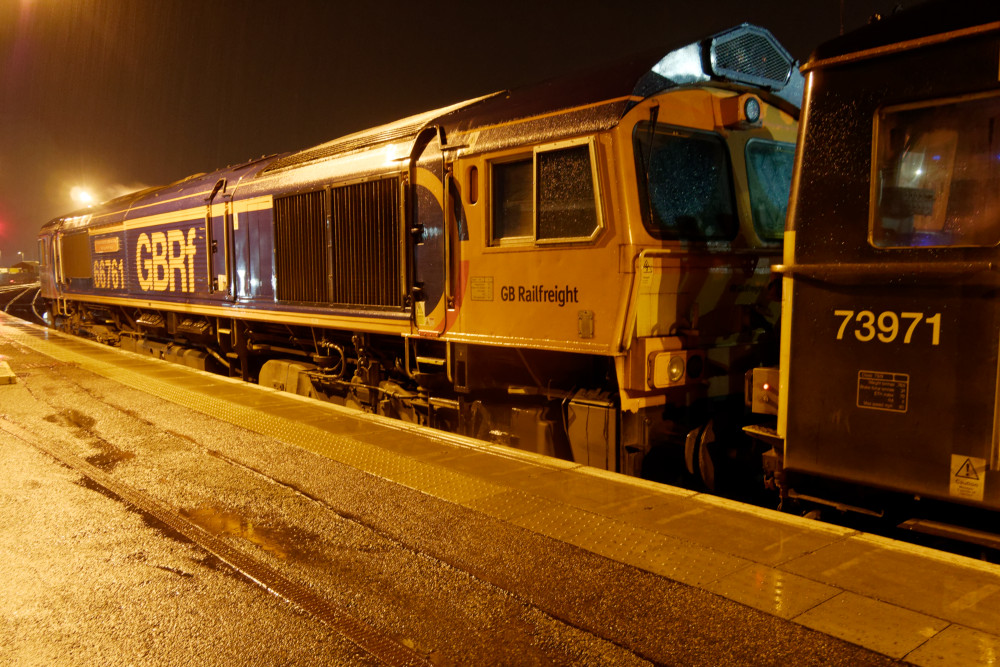 It was a good decision to stay at John O'Groats in a B&B rather than the poorly rated hotel, the owner was an elderly local man supplementing his pension. A passionate supporter of Scottish independence and sadly in pain waiting for his postponed hip replacement operation to be rescheduled.
Again it was a perfect sunny morning for the rapid sixteen mile ride to Wick along the A99 with the wind behind us. We passed over a long straight disused stretch of railway whose purpose is described at https://rogerfarnworth.com/2019/05/11/caithness-double-track-narrow-gauge-line/
We passed a large Tesco on the way to the station and bought food for a platform picnic before the 12:34 to Inverness, very few people on board for the scenic four and a half hour journey. We stayed in the SYHA hostel, again buying salads but booking for dinner in the city for tomorrow.
Wednesday 6th wasn't as sunny as forecast but still a pleasant though rather chilly day. We've passed through Inverness many times but never looked round the city, and we were pleasantly surprised. There's a long walk along the river Ness to a series of islands connected by suspension bridges and across the river the botanic gardens, fading flowers outside, a vibrant steamy tropical house and some impressive specimens in the cactus house.
We resisted the temptation of the Botanic Cafe and visited Velocity, a community vegetarian bike cafe and workshop offering repairs, free use of their facilities to fix your own machine and one-to-one tuition. The food was good too, we had salads and cake, mine was a moist sweet potato and pumpkin cake accompanied by an Americano.
We dined well at Nar, a Turkish restaurant opened nine months ago, before walking back to the hostel for our bikes and subsequently boarding the sleeper. The track is too bumpy for a good sleep but it avoids having to change trains in Glasgow and Edinburgh and gets us home early next day. The alternatives are to stay overnight in one of those cities or to leave Inverness early and arrive home late. Our trains home were…
Inverness 20:45
Crewe 05:37
Crewe 06:23
Bangor 07:48
We were much fitter at the end and could have happily carried on north to Orkney and Shetland were it not for the need to return home and the colder, wetter weather to come. Maintaining the fitness over the winter will be difficult. As we arrived at our John O'Groats B&B, a young bikepacker paused for a chat on his way to the end point. He was carrying much less than us, even though it included a bivvy and sleeping bag. Reducing weight has always been an aspiration but we took very little we didn't use, we had to be prepared for cold, warm and wet conditions and carry food for daytime since it's not always possible to find a cafe at the right time. Now it's back to normal after 22 and a bit cycling days, staying in 24 different places.