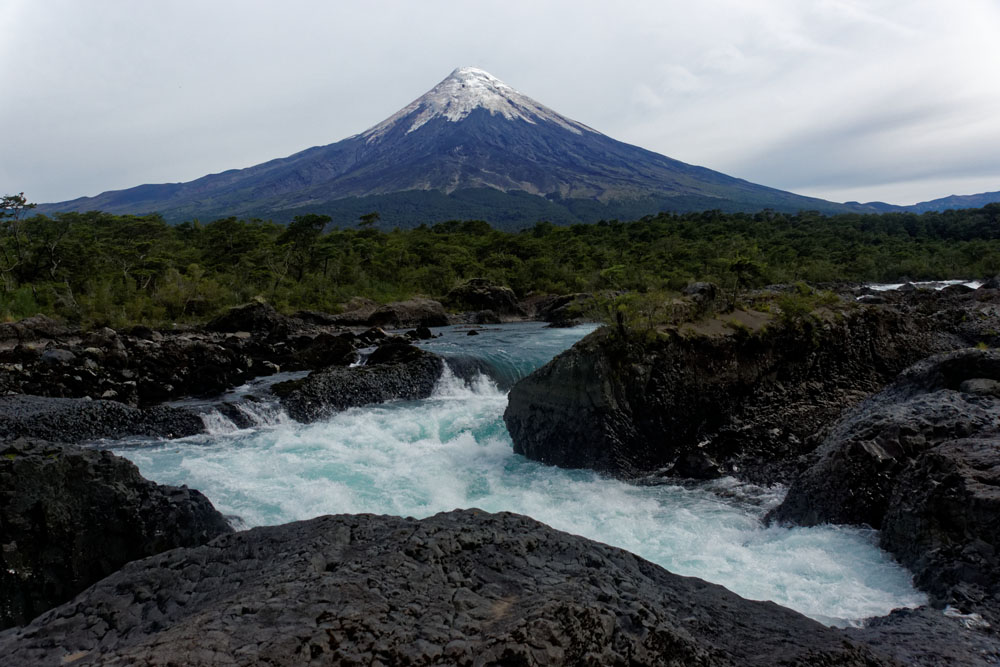 A warm, cloudy, muggy day. We enjoyed a good breakfast of pancake, fruit and home made wholemeal bread at Hamilton's Place with the Argentinian motorcyclists, some of whom spoke good English. We left the bulk of our luggage to ride up to Petrohue, calling in on the falls on the way. Lots of tour buses had called there, we spoke to a couple from the Cynon Valley on a cruise.
The surface turned to ripio for the last 6km but it was easily manageable. We picnicked at the lake and a fast run returned us to Ensenada to collect our bags  and to call in on the supermercado for bread. It was only 20km to La Cascada but with laden bikes our progress was much slower though the road was only gently undulating with no hard gradients.
We found the campsite, a lovely spot overlooking the lake, for 5000 peso. It was very basic, no hot water and with a grubby toilet block but we had only the austral parakeets to share it with.