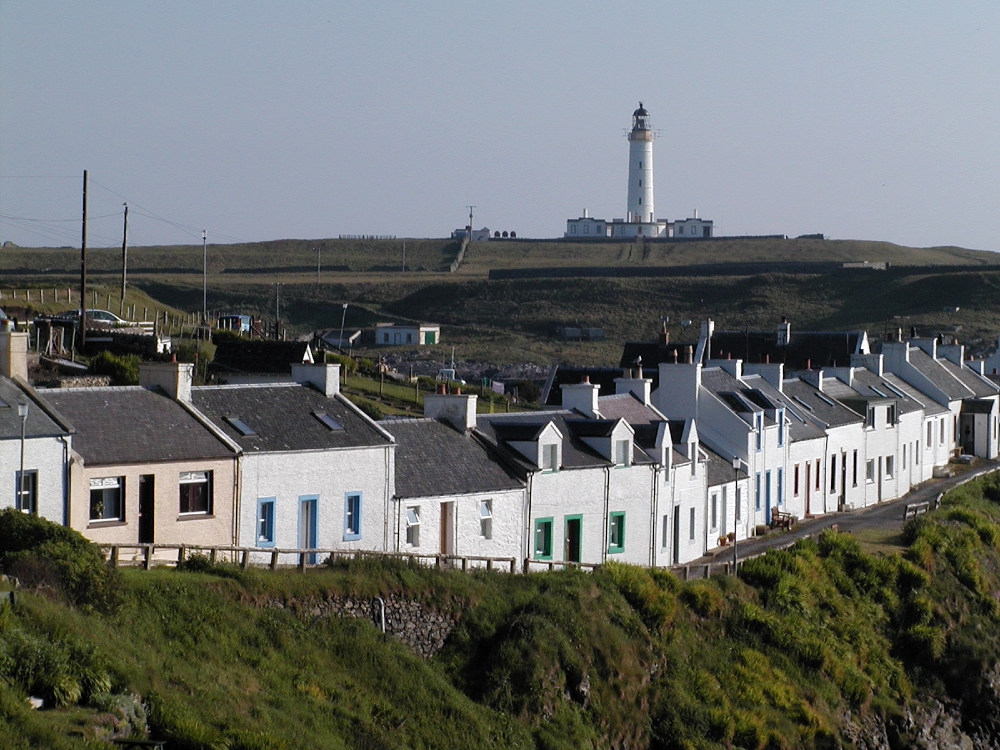 The day began cloudy and cool, with a promise of sunshine later. We rode back along the B road and into Bridgend, where we bought food for the evening in case we found nothing later. We branched out to the west and on to the RSPB reserve along a delightful narrow straight road through open, boggy, flat country abundant in bird life. We spoke to some other cyclists, and discovered that a café and the Islay brewery were just a short way down the Port Askaig road from Bridgend. This was the first of three cafés we'd miss today!
We called in at the hides, where we saw deer and heron but nothing exotic, and strolled along the woodland walk, after which we were off again on our bikes. Our circuit of Loch Gorm was interrupted by road resurfacing at the south-west corner, one of the roadmen advising us to pop up to see the ruined church and the celtic cross at Kilchoman while they completed the job. The church was surprisingly big for such a sparsely populated area.
Rowan was anxious to push on to afford time for the Rhinns circuit, so he raced on ahead, past the teashop at Rockside. We continued along an unclassified road to join the B8018 which in turn joins the coast road, where we stopped to photograph Bowmore across the water under the cloudless blue sky. We paused at Bruichladdie to augment our provisions, the shop also serving as a café but it was now 17:30 and we were within two miles of Port Charlotte SYHA hostel, where our bunks were reserved for the night. Here we dumped our bags and shot out again to ride round the Rhinns, stopping at the end of the A847 to watch the seals in the bay at Portnahaven. We returned via the hillier and longer unclassified road which cuts inland to the west of the hills and then turns east to land at Port Charlotte. It was 20:15 by now, so we threw a meal together, showered, washed our clothes and retired to our dormitories for the night. No cake, no whisky, but the best day so far – welcome sunshine and interesting varied scenery.