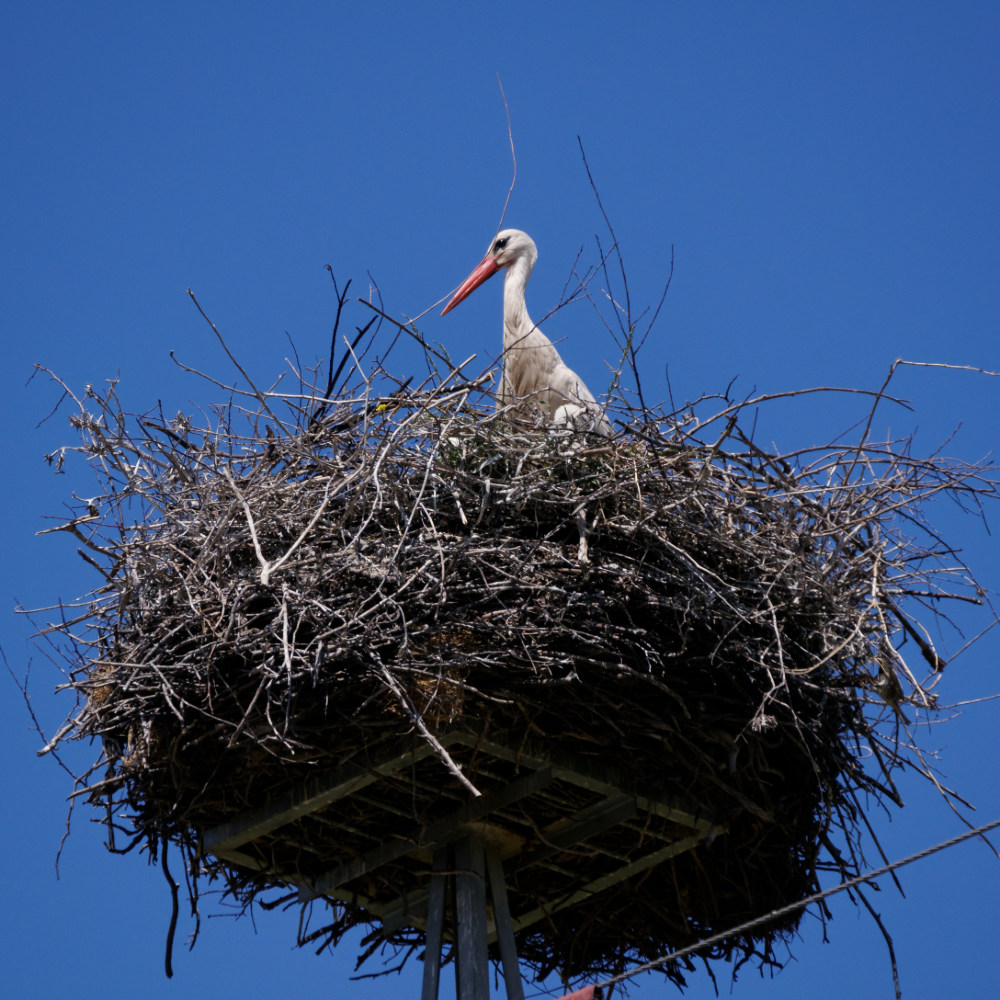 It was a slow start, not a problem as we didn't have too far to ride. We rode round to the bike shop, which didn't open until 10:00, looking for spare bolts in case we lost any more from the panniers. The staff were unhelpful and didn't seem to care, so Rowan and I waited outside with the bikes while Christine went off to try the El Corte Ingles (department store) bike department who provided two bolts free of charge. She also bought some binoculars and food for lunch, so we were waiting for rather a long time.
At last we were free to leave the city along the road to Palma del Rio, busy at first but the hard shoulder took us off the main carriageway. We passed the castle at Almodovar and then took the last of the exits for Posadas. The chill of our previous three cycling days was now a memory, we were back to warmth and sunshine. The road layout had changed since our map and guide book were published so we encountered difficulty finding the minor road to Hornochuelos but with some assistance we found it. The surface was rough at first, fairly flat past wheat fields and orange plantations with the wind behind us.
It was rather hot by now so the hill up to the small town was hard work. Christine's Spanish classes paid off again, she had to ask directions to the hotel and was even able to engage in some banter with the locals. We'd booked a room for three but were very please to find it was actually a casa at the back of the hotel with its own lounge and kitchen, so we could cook for ourselves rather than trying our luck in the town. We'd passed a shop so walked back and stocked up with provisions for dinner and breakfast. We walked out for an evening stroll to the Parque de Hornochuelo.