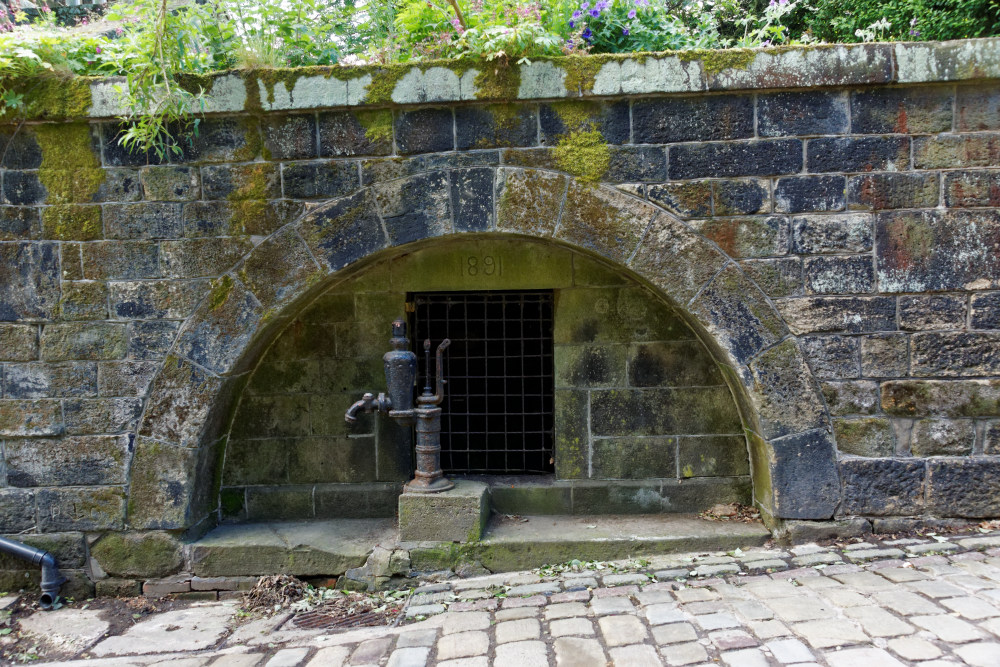 Contrary to expectations, the Conservative Party failed to get the thumping majority they lusted over, Labour fared better than expected and Britain has a hung parliament. Good news I suppose, though Labour's inability to trounce this shambles of a government is nothing to shout about. I was sad to see the SNP's Angus Robertson lose his seat to the Tories and Nick Clegg, a committed European, defeated by Labour.
We were staying two nights in Hebden Bridge so there was no rush to pack up and leave. We walked into town to buy provisions for the evening and a spare inner tube from the bike shop. We set off for a ride on the moors but Rowan complained that his brakes were squealing and had lost effectiveness so we returned to Blazing Saddles. They examined it and found that the brake pads had worn through. They were busy but took pity on us and replaced them while we lunched.
We pushed most of the way up the steep hill to Heptonstall in warm sunshine. While I was photographing this old water pump, a stonemason working on the wall opposite told me it was in use until the mid sixties since mill workers didn't want to pay for mains water. Their composting toilets avoided sewerage charges but when the mills closed and outsiders moved in, they wanted more modern facilities. Sylvia Plath was buried in Heptonstall graveyard, we visited her grave on a snowy late November day last year, which seemed more appropriate than sunshine.
We rode up to Widdop reservoir and back via a track with panoramic views, enjoying the sight and sound of lapwings, skylarks and curlew. We arrived back at 17:15 to shower, cook and eat.