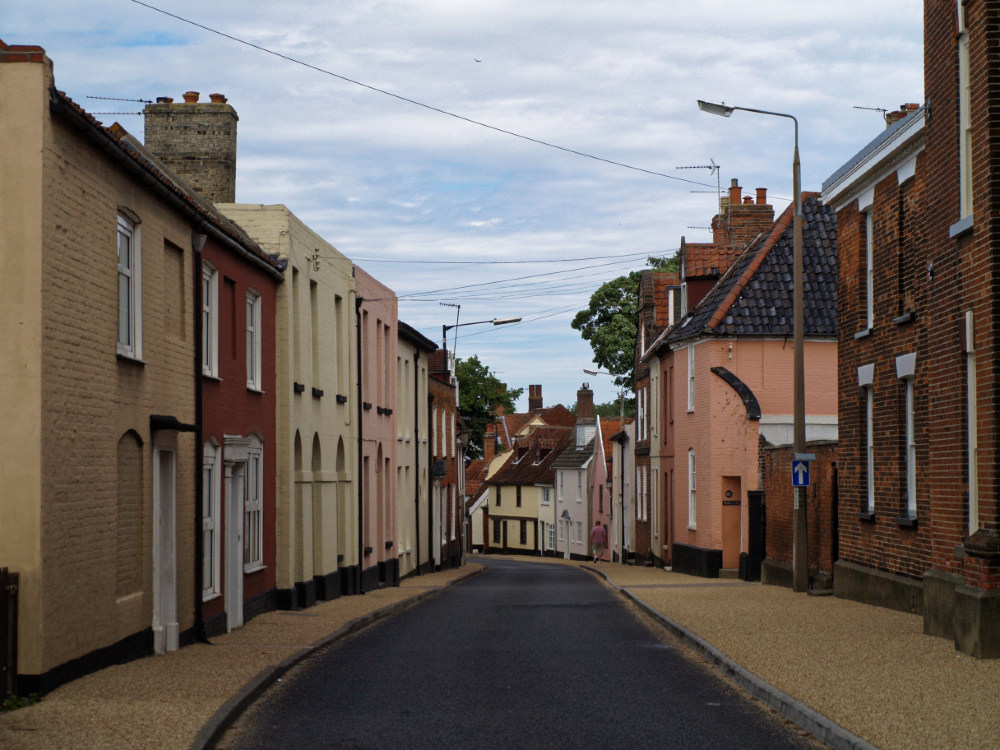 We left the B&B at nine, heading to Horning to look for the ferry across, soon losing the early sunshine. We discovered that the service no longer exists but a boatman in the village could be hired. There was no sign of him so we set off on the detour via the main road and Wroxham for the bridge alternative. We peeped into Salhouse Broad and then past Woodbastwick, home of Woodforde's Brewery, to Reedham Ferry. One pound each paid for our passage to the other side by the chain ferry.
On then to Beccles in Suffolk, an interesting old town where we visited a posh teashop and shopped for essentials. It was approaching five o'clock by the time we left so we rushed on to Southwold, arriving at 18:20. We rode straight through the town to the municipal campsite at the far end, where a sign declared that it was fully booked every weekend until September. The warden had left for the day. Our tent is small so we entered the site confident that we could find a small patch but all the pitches were laid out and numbered. Then we spotted an unused area between the facilities block and a hedge so we erected the tent.
We cooked and then went for a late stroll along the river Blyth past the extensive boat repair yards and other maritime activities and called in at the Harbour Inn for a gorgeous pint of Adnams Explorer, first time I'd seen it on draught. It was an expensive pub though, £7.20 for my pint and two Appletisers.