The coast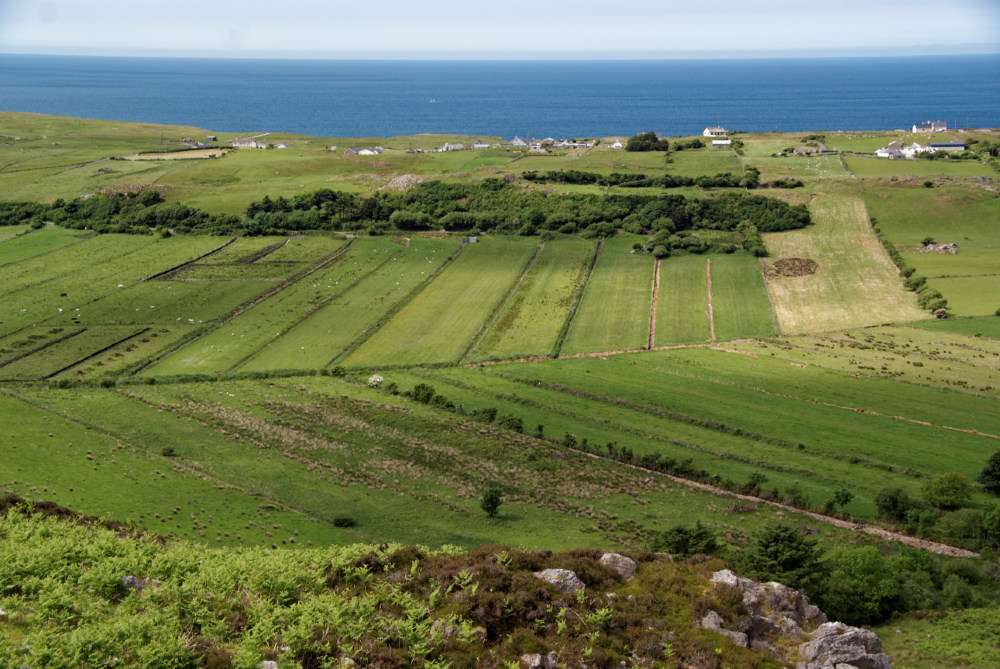 Our fellow hostellers, mainly comprising a group of East Europeans who'd arrived by minibus, went to bed very late and very noisily, and one of their number snored very loudly. Unable to stand the racket any longer, Rowan and I rose at 5:40, breakfasted and rode round the head, lovely and quiet in the early morning light. Christine was having breakfast when we returned at 8:15, after which she went for the ride while we read. It was another sunny morning with some high cloud.
We retraced our route to Malin and then round through Cardonagh. Rather than the direct main road to Buncrana, we took the R238 west to Clanmany and then chanced our navigation skills with the roads that skirt Lough Swilly. None were signed, not even with those useless Lxxx boards. The route took us high over the Gap of Mamore which rose to 700 feet, very steep in places. Like much of rural Ireland, the roadside was disfigured by modern bungalows until it started to climb. We passed a Catholic shrine at St Eigne's well, just below the summit, then whizzed down the other side. We spent some time figuring out where were were, helped by knowing where Lough Swilly was. The absence of signs is very strange and very annoying, Britain must have been like this in World War 2, when signs were removed to hinder a possible invasion.
Eventually we were under way and luckily our road into Buncrana took us to the Tullyarvan Mill hostel, a mile or so before the town centre, so we booked in for the night. It's a large soulless hostel with wide corridors and bright primary colours, felt more like a hospital and appeared to have been designed with school groups in mind. After last night we were glad of somewhere quiet and we opted for a family room at 20 euro each rather than the dorm at 15 euro to protect us from snorers. In fact the only other hostellers were a Canadian family who were also in a private room. The kitchen was well equipped apart from a shortage of cereal bowls and dinner plates.