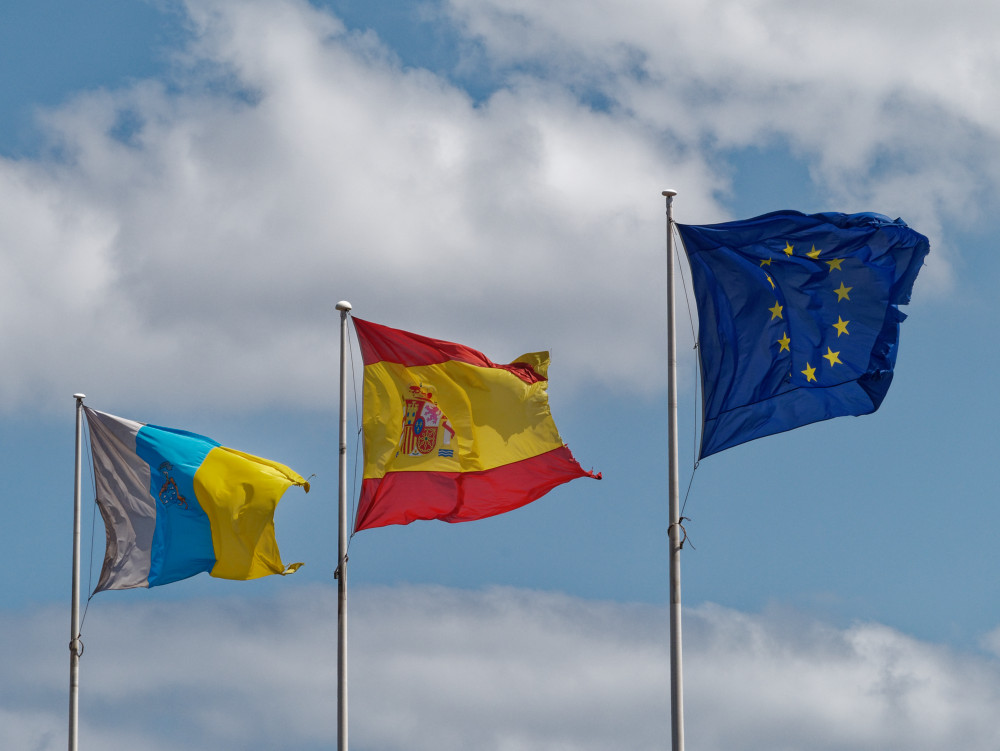 Our last day on the island, leaving at 09:30 and calling in on the supermarket for lunch provisions. We rode up to the GC500 and along it into a headwind until we reached a roundabout near the edge of the resorts area. There was sign to the effect that it was closed for resurfacing and a worker told us it was impassable. At that moment a cyclist came towards us on the closed section and reported that he'd hoped to circumvent the closure but the entire width was being resurfaced and he'd had to turn back. The only non-motorway alternative was to ride up to Tunte and down again, which would have taken too long.
We turned round and off at the next exit where luckily a line of taxis was stationed. One was bigger for taking wheelchairs and was able to accommodate our bikes so rather than being stranded we reached the airport way too early, at 11:30 for our 19:20 flight. Lots of time to kill, we had a drink in the cafe, wandered about and finally it was time to prepare the bikes and check in. We landed in Manchester slightly earlier than the scheduled 23:50, after which we re-assembled the bikes and rode back to the Premier Inn.
We were up fairly early for breakfast and out for the 09:19 train from the airport which connected with the morning locomotive hauled train that took us back to Bangor.