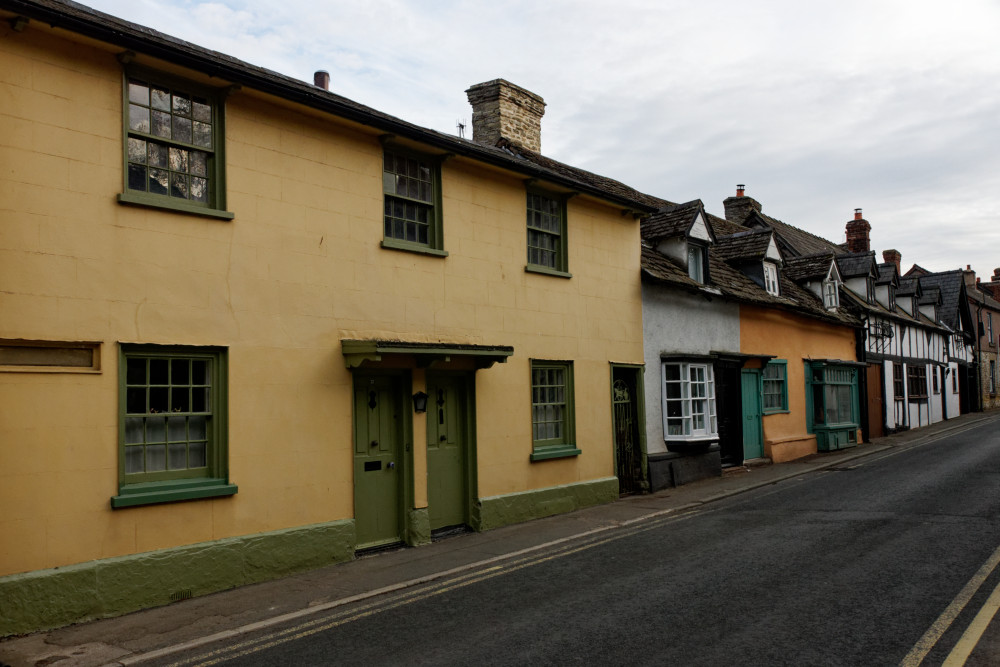 We continued the Ring to Llandrindod Wells, initially along a winding cycle path then roads to Llandrindod Wells. The Ring then dropped us south to Hundred House along some very hilly sunken lanes where we'd arranged to meet our old friends Angela and Paul from Brecon. We sat outside the pub for lunch and an enjoyable couple of hours catchup.
It was hard to get going again but today the wind was generally in our favour so we made good progress despite some very steep ascents requiring pushing. We arrived at Kington at 17:00, checked in to the busy Burton Hotel and dined in their restaurant. The chickpea, squash and apricot tagine with couscous was a vast improvement on yesterday's stodge.
After dinner, we looked round this interesting old town.
64.5 km, 1140 m of ascent