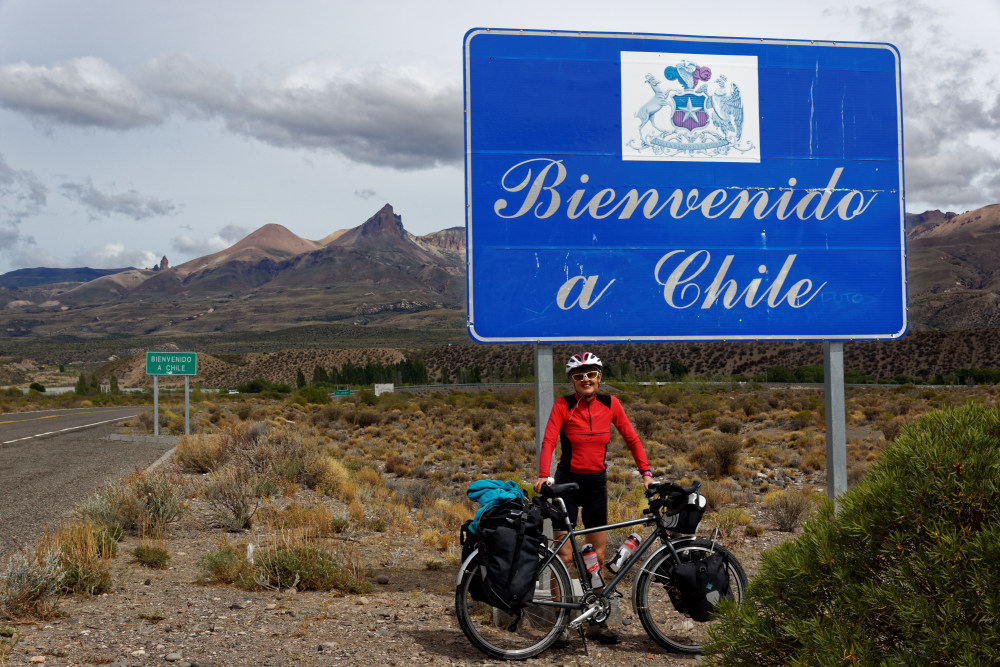 No need to rush this morning as we had only 20km of an easy level road across into Los Antiguos. On the way, we had to get stamped out of Chile and then on the edge of town get stamped into Argentina. The landscape was hot and dry, the air humid.
Los Antiguos is a pleasant little town with a monument to the Falklands war, known in Argentina as Islas Malvinas. We rode down to the lake, the Argentinian portion of Lago Gral Carrera which the ferry had crossed, and then back to the tourist information centre where we found out the location of the bus station. A large bus was parked outside but there was nobody around. Then someone called and we were able to book on the 20:00 bus, due to arrive in El Chalten at 07:00. The seats were only semicama unfortunately but we were pleased to be moving swiftly south.
We were able to leave our bikes and bags so changed out of our cycling kit and walked back into town to a restaurant which also served as a cambio, exchanging our US dollars for Argentine dollars since we can't buy them at home. We enjoyed a refreshing drink of jugo de naranja then went for a walk and returned for dinner. The cuisine was as bland as in Chile, an exceptionally tasteless pizza partially rescued by a side dish of grilled vegetables and a litre bottle of very acceptable Quilmes stout.
We walked back to the bus station to board the overnight coach.