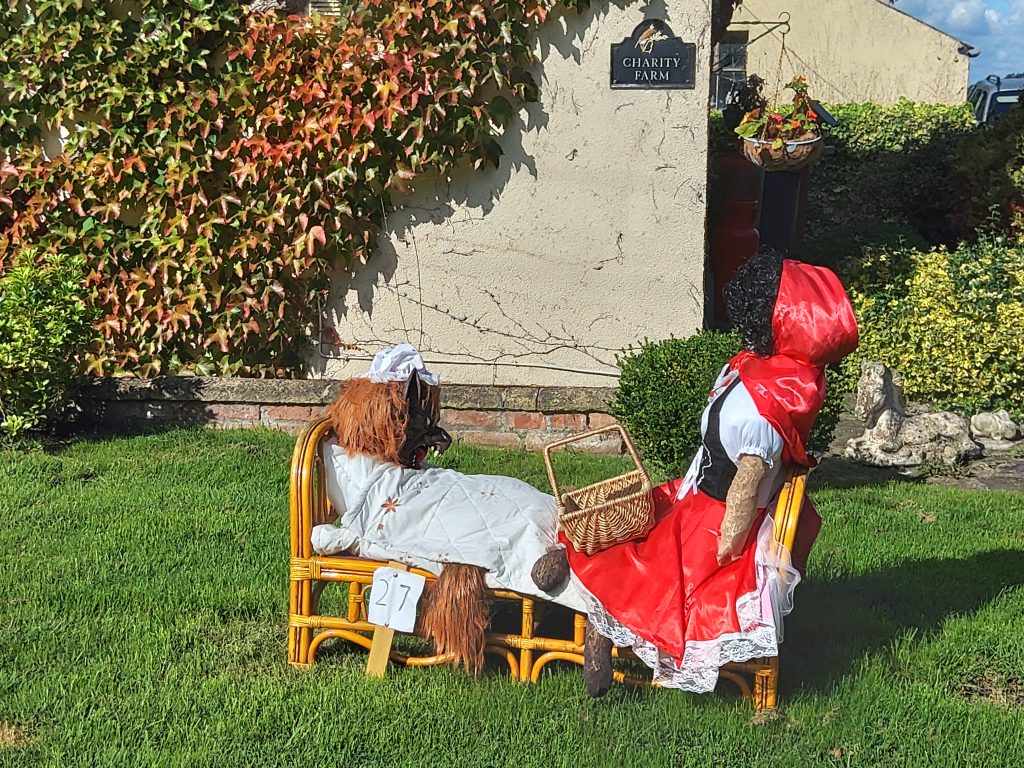 Excellent breakfast at the hotel, good to have fresh fruit salad, we'd stay here again if we needed a night's accommodation. Yesterday was damp and drizzly for part of the afternoon but today was a glorious early autumn day, blue sky and sunshine, the only gripe being the fresh northwesterly which impeded our progress.
The climbs were gentler and we were soon in Wem, calling in on the Co-op for picnic provisions. Our route avoids towns where practicable which also means we pass few cafes. When we reached Tattenhall we found one, entered at 14:58 and the owner told us they closed at three as I was eyeing up the cakes, we only had enough time to buy ice cream tubs.
It was a pleasant day's riding but I didn't enjoy the last few miles into Chester along the bumpy towpath. We checked into the Mill hotel and spa, they probably wouldn't have had a bum massage on their treatment menu so the spa aspect would have been no good to us. The restaurant meal was fine though, stuffed peppers and cask ale saved us having to find somewhere to eat in the city.
Today's distance: 49 miles (78.9 km)
Today's ascent: 598 metres
Cumulative: 452.7 miles (728.8 km), 8681 metres