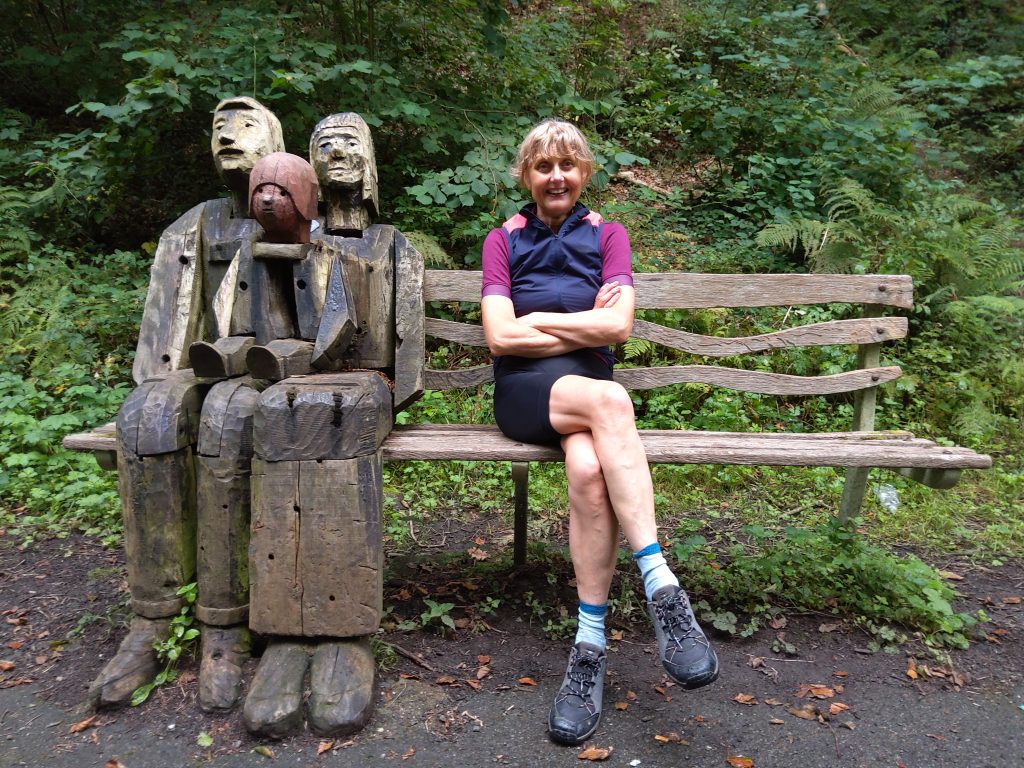 I woke early, checked the weather forecast and was pleased and surprised to find that a dry day was now predicted, which apart from some desultory drizzle in the middle of the day was how it worked out. After last night's delicious healthy dinner, Vanessa kindly served breakfast at 7:30 so we could get off to an early start and made a packed lunch for us.
As expected, the start was hard with a downhill rush to Boscastle and a long push back up. It was too early to appreciate its lovely setting, we were determined to cover half our daily distance before lunchtime. The hills weren't as severe as yesterday but some of the country roads were slow and rather pongy, with muck-spreading tractors tearing along.
Benches in the porch of a 13th century church provided a comfortable setting for our picnic, glad to have had it prepared for us since our route bypassed the few small towns. We whizzed downhill past a beautiful thatched cottage, too fast to stop for a photograph. The last section was along the Tarka Trail, the trackbed of a long dismantled railway, a fast route into Bideford and on to Barnstaple.
We arrived at 17:00 and a couple of hours later met a couple of Christine's swimming friends who relocated to Devon, first time we'd seen them for many years. Good meal in a very quiet restaurant.
Today's distance: 60.4 miles (97.2 km)
Today's ascent: 1186 metres
Cumulative: 152.4 miles (245.4 km), 3408 metres