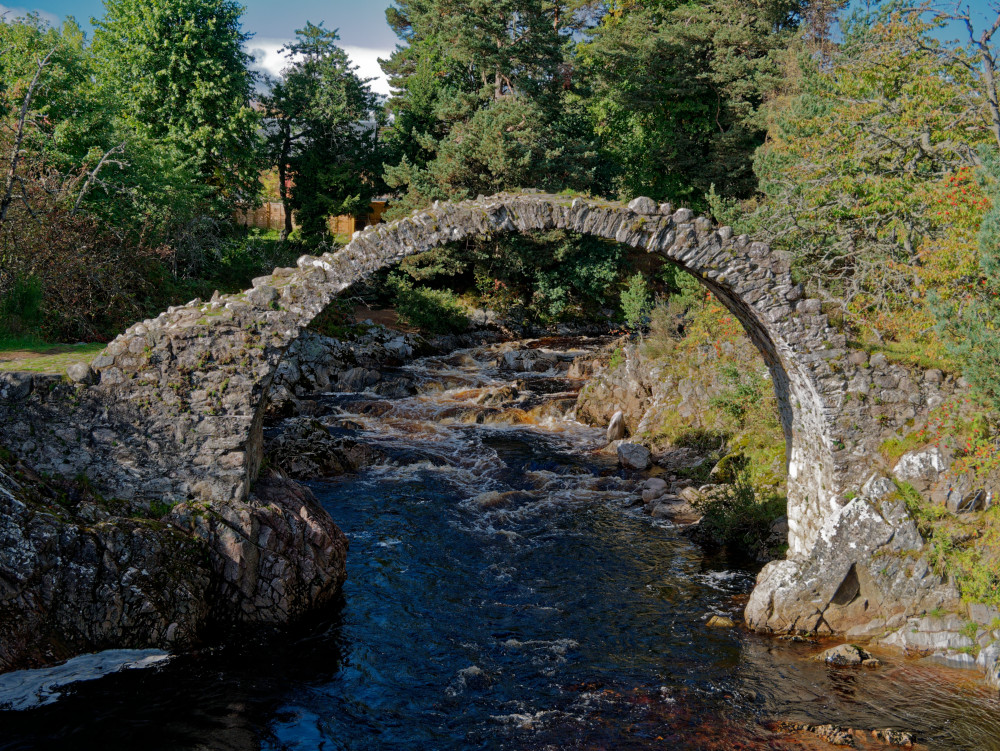 The day started cold and wet, and much faffing about ensued before our departure. First Christine tried unsuccessfully to find waterproof socks in the outdoor shops, then we called in on Tesco for food. Then we spent ages finding Bothy Bikes to ask if they could check out my skipping chain. They had a quick look and thought the chain rings were damaged but didn't have the time to investigate properly and probably wouldn't have had replacement parts.
Touring isn't straightforward now, accommodation is scarce, bike parts are scarce, restaurants can't get sufficient staff and bike shops have more work than they can cope with. Thanks, brexit and covid.
We were soon on a winding earth path through woodland on the way to Bridge of Garten, the sun came out and I glimpsed Black 5 5025 steaming towards us on the Strathspey Railway. My chain slippage wasn't getting any worse, and I think I'll have to suffer it until we get home. Only three more cycling days remain after today so it should hold out.
We found a bench for a cold picnic and decided against warming up in the nearby cafe as we'd not cycled far. As it happened, we reached Inverness hostel before the four o'clock opening time so it would have saved us hanging around outside in the cold. We made good progress despite the headwind and the afternoon's heavy showers.
We'd passed through Carrbridge before, on a very wet day, this time it coincided with a sunny spell. The village is named after the packhorse bridge, built in 1717 and severely damaged by a "muckle spate" in 1829. Much of the route was along sections of the old A9 Road again so very little traffic until we reached the city.
We took another covid test at the hostel, all clear. Our room was the same price as last night but much bigger and ensuite. Rather than trying to find a restaurant we popped out to Morrisons supermarket and returned with items from their salad bar and savoury pastries.
Today's distance: 36.2 miles (58.2 km)
Today's ascent: 570 metres
Cumulative: 908.1 miles (1461.6 km), 16772 metres