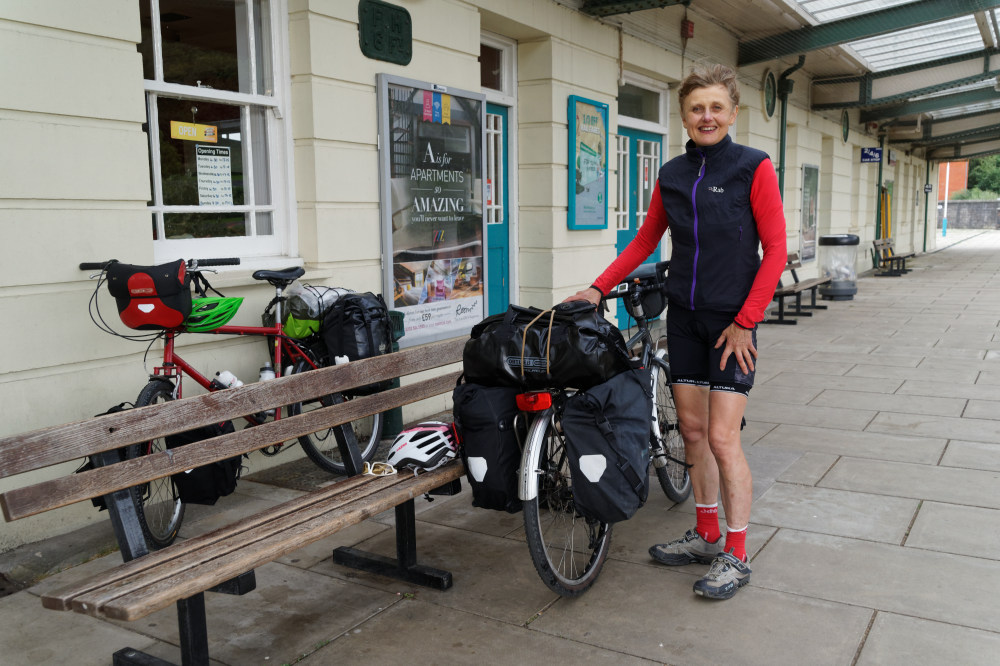 Our outward flight details were
Fri 9 Sep 2016
09:55  –  12:50     Manchester Airport  (Terminal 1)  –  Oslo, Gardermoen
17:20  –  18:50      Oslo, Gardermoen  –  Bodo
The usual last minute preparations and final packing occupied Thursday morning, only just managing to squeeze everything into our panniers. Finding room for food could be interesting, perhaps it would be so cold that we'd create space by having to wear lots of clothing. I thought hard about leaving my tripod and wide angle lens behind, they'd only be used for an aurora and we may not see one, but if we did, I'd be upset at not coming away with photographs.
We loaded our bikes and wobbled off to Bangor station, unaccustomed to the heavy load, and three trains later were at Manchester Airport. The Premier Inn was easy to find, a couple of miles along a quiet road with a separate cycle path. We took our bikes up to our room and set the alarm, the next night would see us inside the arctic circle.
A day in Bodø then the ferry to the Lofoten Islands