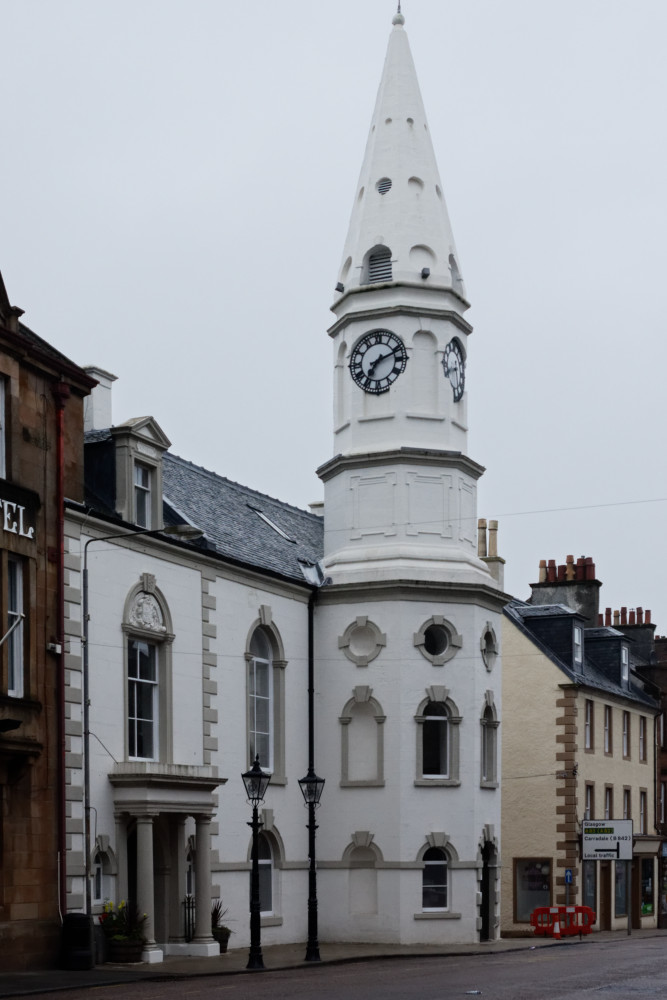 The curtains were light so we woke early but dozed until 08:00 then went down for breakfast. This consisted only of cereal and toast but we could have upgraded to a cooked breakfast. There was no rush to leave since the ferry wasn't until 13:50 so we pottered along to the terminal, bought our tickets and visited Cecchini's bistro for coffee and cake.
On board we met a cyclist from Edinburgh, currently living in London, who was also staying at Campbeltown backpackers . He surprised us by recounting how he'd ridden Lands End to John O'Groats ultra-light in April without even taking waterproofs and encountered no rain. We rode there together and met a younger man updating his blog in the kitchen. He'd embarked on a walk around the coastline of Great Britain in February, 6100 miles that he expected to complete in eleven months, raising money for mental health charities. Later, two Dutch women hikers arrived.
It's a super hostel with privacy curtains around each bunk and a well equipped kitchen.