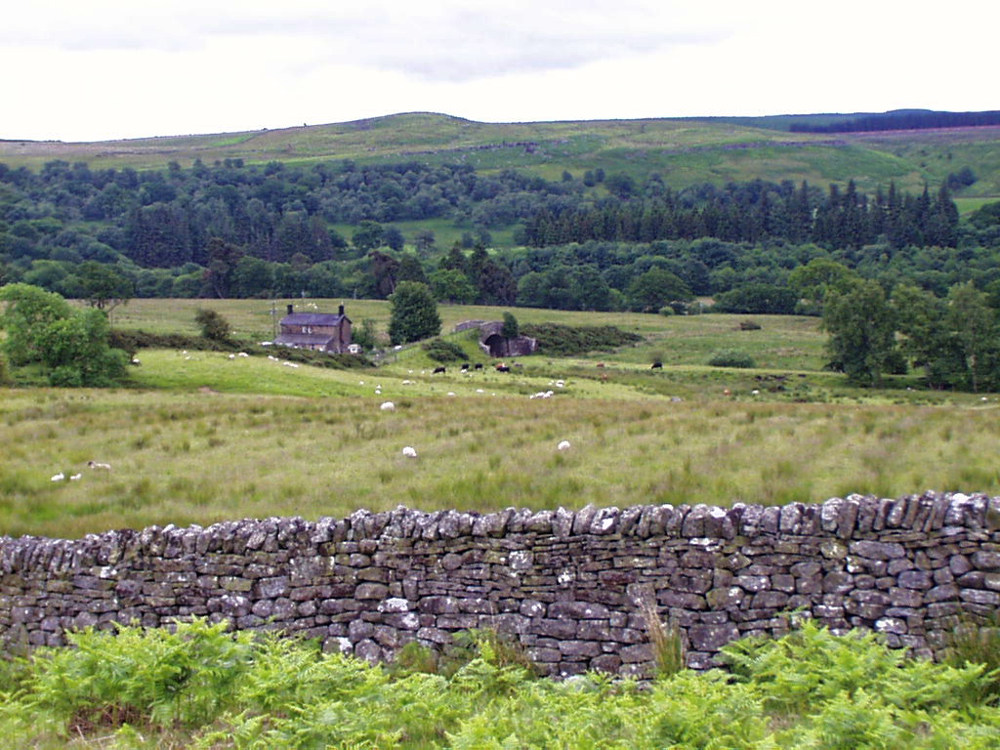 It took me a long time to get to sleep as it was so cold but I still awoke at 07:00 and walked into town for milk. This is a forgotten part of Britain, unfashionable with second home owners and too far from urban centres to attract commuters. Bellingham boasts a thriving selection of independent shops, all open and busy by 08:30 – no out of town Tesco here! As is the case everywhere, cars littering the streets made photography pointless.
My legs felt like blocks of lead this morning and they made slow progress. We were intent on a slack day again and stopped at the lovely village of Falstone for a picnic, enjoying the ring of the village shop door as customers came and went. We finished with coffee and cake in the tea room, an alternative to the pub over the road as a focal point of the community, locals popping in for food and chat.
We cycled only as far as Leaplish, by Kielder Water reservoir, a modern complex including bunk bed accommodation at £11. It was rather cold for camping so we were hoping to stay there but it was full. We were in dire need of a restful day so we elected to camp. At £12 for the three of us the camp site was poor value for a bumpy pich with only a grubby toilet and shower block. The absence of plugs in the sinks made washing clothes tricky and the showers set us back a further pound each! To top it all, Kielder is a haven for midges and our camping gas ran out just before our dinner was cooked! We spent the evening in the bar to escape the midges so it wasn't a particularly cheap stop, but we enjoyed the views of hills and water in the evening sun. We learned from the newspaper that back home was the sunniest place in Britain yesterday with a temperature of 72 deg F while Newcastle suffered a chilly 55!